Post Learning Knowledge Transfer: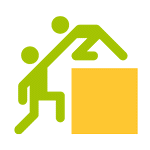 Learning knowledge transfer is all about the ability of a person to successfully apply the behavior, knowledge, and skills acquired in a training event to the job, with a resulting improvement in job performance.
Learners apply previously learned information in their own environment and
solidify their learning through practical real world application.
We can tailor programs to implement coaching, advising and further support activities that support your team and enable the development of confident, motivated and  engaged professionals.
Application and advising
In conjunction with you we will be available to help participants plan their projects/research and provide advice at critical points to ensure the participant has clear terms of reference and an executable plan of action.
Experiential learning puts participants to the test
Applying supply management concepts in a real-world setting requires participants with knowledge and preparation. In discussion with you and CPP, participant's work individually or in teams applying supply management concepts to real company problems.
Supply Chain Challenges
CPP can work with you to meet your supply chain challenges and solve problems with you as a value-added partner.  Your define the challenge and nominate a participant to research and develop a solution, CPP will provide expertise to mentor your participant and support them to develop the best solution. Project examples may include:
Process Mapping;
Lean Projects;
Supplier Scorecard System;
Supplier/Product Cost Impact Study;
Commodity Forecasting Models;
Improving Supply Management Systems.
On the job learning and or research programs
Agreeing ongoing learning requirements has a number advantages:
Participants can discuss and consider a number of program/research areas;
Allows CPP to plan a set of training activities for the whole cohort;
Ensures that there is a pool of willing trained coaches in the topics to be explored;
Allows us to monitor the progress of the cohort in a consistent and comparable way;
Ensures that participants are immediately plugged into a network of support with common interests.
Available where you need us
We make ourselves available to act as a coach either onsite or via remote coaching:
Program managed aimed at specific issues/areas;
Clear organizational and personal goals and deliverables;
Time focused with clear agenda and scheduled meetings;
Interaction focuses on one-to-one, non-directive performance improvement and skills development;
Progress reviews with management.