Innovation Centered Procurement: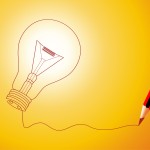 Playing a key role in innovation is becoming increasingly important for CPO's and procurement professionals, because it represents a significant opportunity for procurement to make the link to business growth and move beyond cost savings.
Innovation is increasingly coming from external sources rather than from internal R&D or marketing. It does not get more strategic, so it is vital that procurement owns the innovation sourcing process.
The goal of developing a successful innovation sourcing discipline is still an aspiration for most procurement functions. To achieve this goal CPO's must ensure that innovation is on their agenda now.
If this sounds like your procurement agenda – then we would like to talk with you.