What is Category Management?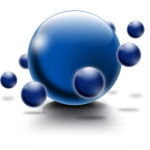 Our Category Management process is a powerful method of managing categories of spend as strategic business plans, which feed actionable strategic sourcing project pipelines to produce improved business results. It is inclusive, exhaustive, fact based and encompasses the entire procurement cycle.
Our process also forms the basis of our assessment and training programs.
Using our proven 'Engage, Construct, Operate' model we can help you:
Engage: Assess & Prepare – We can help you baseline your current situation and align category management to work with your business culture and goals.
Construct: Design & Build – We ensure you have the right governance, tools and templates in place to embed change and deliver the ROI to support the business case.
Operate: Develop & Deliver – We help you develop capability and support you through defining and implementing your category management initiatives.
Governance
Make change happen to drive breakthrough benefits in your organisation by embedding Category Management 'the way we buy'.
We can help you establish the governance framework necessary to make Category Management a powerful driver of your business success. Work with your senior team we will help implement methodologies for category segmentation and prioritization, project planning and reviews, benefits tracking, capability development and internal communications.
Category Management Skills Assessment:
Our online assessment involves conducting a full capability assessment across a range of category management competencies, reporting performance immediately on your desktop.
Category Management Process & Tools:
We will create a customized practical Category Management process and toolkit for your team. Typically, developed using representatives from across the Procurement function. Toolkits typically comprise a combination of step by step activities; Guides that detail how to complete key activities; and Templates that support the documentation of activities consistently by category managers.
Category Management Training:
We can deliver world class training in category management using multiple deliver methods to optimize the training outcomes whilst minimizing your cost. We provide e-learning, virtual classroom, and classroom workshops to ensure your needs can be met wherever your people are.
Take a look at our Academy page for more information and details on our training.
Consulting:
By developing a superior knowledge framework to drive capability and accelerate user buy in we combine best practice strategic purchasing with stakeholder relationship management, cross functional working, and organizational change management to enable:
Understanding of user wants and needs and aligning these with business strategy
Management of categories on a business wide perspective
Deep understanding of suppliers and supply markets
Creating and delivering incisive category sourcing plans
Effective cross-functional and collaborative team working
We use a systematic approach proven within world class organizations to maximize the contribution procurement makes to the organization's performance and bottom line results.
Category Management Model:
 Working with you: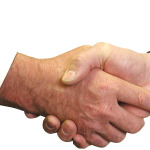 We can help you quantify the category management skills of your team, design and implement effective processes and governance to ensure alignment within the business for efficient execution, and train your team to implement effectively.
We can also conduct a full spend analysis to define a suitable category structure and conduct an opportunity assessment to drive your strategic sourcing program to deliver increased value and savings into the business.
The process works through cross functional engagement and participation to ensure optimum results delivery and successful implementation.
Insights: