Sourcing Management
Stategic Sourcing Process: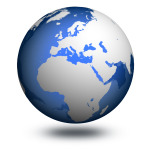 Our Strategic Sourcing process provides the rigor and discipline to handle key sourcing decisions such as:
Outsourcing
Low Cost Country Sourcing (LCCS)
Accelerated Sourcing
Collaborative sourcing
Many companies can show the process chevrons, however few have the rigor and discipline in execution to drive superior results.
The added value with Purchasing Practice is the depth and breadth of how our process is applied and the continuous focus on sustainability. Strategic sourcing is about sourcing as an integrated business process and not as a special project. It is about meticulous attention to detail in determining baseline pricing, negotiated pricing, volume commitments and commercial terms that are unambiguous, which in turn leads to identifiable, captured, "ring fenced" and traceable savings.
Sourcing Management Skills Assessment:
Our online assessment involves conducting a full capability assessment across a range of sourcing management competencies, reporting performance immediately on your desktop.
Sourcing Management Process & Tools:
We will create a customized practical Sourcing Management process and toolkit for your team. Typically, developed using representatives from across the Procurement function. Toolkits typically comprise a combination of step by step activities; Guides that detail how to complete key activities; and Templates that support the documentation of activities consistently by sourcing managers.
Sourcing Management Training:
We can deliver world class training in sourcing management using multiple deliver methods to optimize the training outcomes whilst minimizing your cost. We provide e-learning, virtual classroom, and classroom workshops to ensure your needs can be met wherever your people are.
Take a look at our Academy page for more information and details on our training.
Consulting:
By developing a superior knowledge framework to drive capability and accelerate user buy in by combining best practice strategic purchasing with stakeholder relationship management, cross functional working, and organizational change management to enable:
Understanding of user wants and needs and aligning these with business strategy
Management of categories on a business wide perspective
Deep understanding of suppliers and supply markets
Creating and delivering incisive category sourcing plans
Effective cross-functional and collaborative team working
We use a systematic approach proven within world class organizations to maximize the contribution procurement makes to the organization's performance and bottom line results.
Realizing the Savings: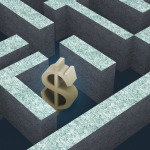 Many organizations have executed successful strategic sourcing programs, with significant results. All too often however, the savings are not captured…or cannot be tracked back to the P&L. The challenge is to convert the results achieved in a project environment to real savings that are captured and sustained as part of "business as usual".
Purchasing Practice understands the challenges involved in converting negotiated savings into realized savings and has substantial experience gained across a wide range of goods and services, direct and indirect spend, sourced on a national, international, and global basis.
Related content.        Related content.
Strategic Sourcing Model:
Working with you: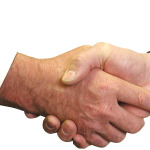 Purchasing Practices strategic sourcing service enables clients to realize best value from their supply base through leveraging our proven sourcing process, category management expertise and market knowledge.
Using cross-functional teams to maximize results we work with clients to review expenditure and identify categories (direct and / or indirect) where price, specifications and / or process can be improved to deliver savings whilst maintaining or enhancing service levels.
Insights: