What Is Supplier Relationship Management (SRM)?
Are you pro-actively managing relationships or merely reacting to external pressures?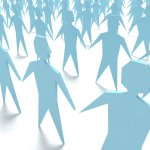 For Purchasing Practice, SRM is an integral part of strategic sourcing and the category management process. It is a segmented process that optimizes supplier selection and then:
Aligns buyer and supplier relationships for value.
Implementing processes and controls to help ensure that suppliers honor their commitments to price, quality and service delivery.
Working with suppliers to reduce TCO and maximize value, in instances where the strategic sourcing process is either not possible, or where its potential has been exhausted.
The ultimate goal of SRM is to ensure each relationship is managed in the right way so that your business optimizes the benefits available. Purchasing Practices rigorous approach to SRM will ensure your business benefits from capturing the full value in your suppliers.
SRM Skills Assessment:
Our online assessment involves conducting a full capability assessment across a range of SRM competencies, reporting performance immediately on your desktop.
Supplier Management Process & Tools:
We will create a customized practical Supplier Management process and toolkit for your team. Typically, developed using representatives from across the Procurement function. Toolkits typically comprise a combination of step by step activities; Guides that detail how to complete key activities; and Templates that support the documentation of activities consistently by supplier and contract managers.
SRM Training:
We can deliver world class training in supplier relationship management using multiple deliver methods to optimize the training outcomes whilst minimizing your cost. We provide e-learning, virtual classroom, and classroom workshops to ensure your needs can be met wherever your people are.
Take a look at our Academy page for more information and details on our training.
SRM Consulting:
We undertake a detailed assessment of your current SRM program, comparing it against best practice. This is used to build a detailed improvement plan with input from our subject matter experts.
No matter what level of SRM maturity, we identify strengths on which to build and areas for potential improvement. We can also support the change management initiative and implementation program.
SRM Model:
Working with you: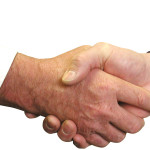 By working directly with those staff responsible for committing expenditure, managing suppliers, or who influence the purchasing decision process, we will carry out a rigorous review using proven tools and methodologies to present our recommendations.
SRM Insights: