Strategic Planning is a process for setting procurement's direction: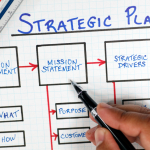 It is a comprehensive plan of action intended to accomplish certain stated goals – providing a road-map to the future.
Without a formal strategy, it's impossible to know whether or not your procurement organization is aligned with the corporate strategy, and whether or not progress is being made.
Many procurement organizations have a strategic plan but it is not up to date or it is cumbersome, confusing, and lacks buy-in from the key stakeholders.
Working with you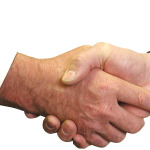 Our Strategic Planning Model optimizes buy-in from all levels of the organization. It is based on collecting inputs from your internal and external environment to define corporate level procurement strategy, answering questions such as:

How can procurement add value?
How can we increase procurement effectiveness?
How can we increase procurement efficiency?
We can also go further to help you define category and operational level strategies.
The process begins by asking 'where are we now'? — and concludes with specific action plans that clearly describe who will do what, when and how to bring the plan to life.
Related content.
---