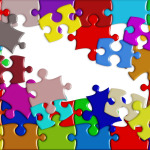 Building People Capability in Procurement
Building People Capability in Procurement – In this first part, we look at how organizations can achieve sustainable procurement transformation success
It's about the people stupid!
In a Procurement Leaders post by Dr. Hugo Eckseler, he highlights that people are the decisive factor in turning business trends into opportunities for procurement. Hugo has a lot of experience in this field having been the architect and CPO of DPDHL's implementation of global category management. Hugo goes on to say:
once the staff has gone through the first training wave, one of the challenges many companies face is to keep such a program alive – and adjust it to the changing needs of the business environment.
In the Supply Management article 'The Lifeblood of Procurement,' the writer makes the point that its:
"people that do the work, people – not computers, strategies, or 'world-class' tools and templates."
It is one of the reasons why many procurement transformation efforts fail, resulting in "yet another transformation" effort a few years later. The tools, templates, and systems are in place, training undertaken, and still the transformation effort does not stick. The 'New Way' is not truly embedded, because the people and environmental factors of transformation are not adequately addressed.
Achieve sustainable success
Successful procurement transformations occur when working with business partners and suppliers in the development and delivery of successful initiatives that result in an increased profit, improved business partner and supplier satisfaction, and optimized cash flow. In other words, contributing to the business goals.
So how is this achieved?
Well, it doesn't matter which sector or industry you operate in; you need to align with the goals and needs of the organization.
If your business goals and objectives are not clear, then find them out! You need to attract, develop and retain people who have a well-developed instinct for value and the creativity to find it.
People are the only true asset any procurement function has
Just like the "one ring to rule them all" in the Lord of the Rings, people capability controls the critical success levers for enhancing procurement effectiveness.
People are the common thread that run through all elements of successful procurement transformation. So the importance of a skilled workforce is critical. Successful organizations recognize people matter most, and so they continuously invest in developing and maintaining best of breed skills to deliver their strategic objectives.
The most fundamental reason for this is:
Last time out– 'it's people that do the work', so in any transformation or capability building effort, it is people that matter most.
You can never enhance procurement effectiveness and create sustainable success without developing your team, even with best-in-class processes, systems, and a sound strategy.
The heart & soul of an effective procurement organization
People make up the very essence of high performing procurement function; they are its heart and soul, its DNA.
For those of us old enough to remember the days when SAP, Ariba, & Kraljic did not exist, then those organizations at the leading edge of procurement still delivered on their brand promise. It wasn't the strategies, processes or computers that made them successful; it was their people. If you were to take the people out, but provide all of today's modern tools – procurement would fail to deliver on its promise.
What conclusion does all this lead us to?
Without investing in people, the search for 'world-class performance' or 'procurement excellence' becomes a fruitless pursuit. Like the knights of the crusades in search for the holy grail, like escapees from the foreign legion in pursuit of a mirage, Nirvana will always be out of reach.
Nuff said …
If you would like to learn more about our capability development systems, you can contact us at info@purchasingpractice.com or visit www.purchasingassessments.com