Working in collaboration with our clients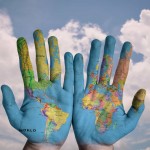 Purchasing Practice brings procurement expertise to our clients of all sizes, in both the private and public sector. Clients range from young fast growing oganizations to mature organizations that are in the Fortune 500.
Our clients operate across different sectors and require a bespoke solution tailored to their unique situation. We work to align with their culture, needs, capabilities, aspirations and internal challenges to find the most appropriate solution to their situation. Our solutions deliver tangible benefits and growing advantage for our clients and their teams.
Our case studies demonstrate how we have helped clients build their procurement capability by linking into ours.