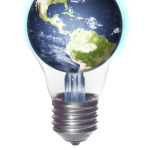 CSR goes main stream
CSR goes main stream – From the number of announcements by leading organisations in recent weeks there can be no doubt that corporate social responsibility (CSR) has established itself on the corporate agenda.
SM has reported on HSBC, ExxonMobil, Siemens and Ford, to name a few companies that have recently announced sustainability initiatives.
CSR is now being used at the sharp end of corporate strategy to create value in the mindsets of consumers and has become a key branding tool to enhance a company's reputational value.
Now that the case for CSR has been made, procurement professionals must develop a stakeholder-based approach to developing effective sustainable procurement strategies.
The positive value for procurement in striving to align with its stakeholders by implementing a strong sustainable procurement strategy include:
Linking to brand management
Providing brand insurance via a sustainable supply chain
Supporting the organisation in a crisis should the worst happen
Given the large amount of time, money and effort companies invest in their brands, a good sustainable procurement strategy is an effective means of protecting that investment and maximising its impact. It is also becoming increasingly important today because of three identifiable trends:
Changing social expectations
Increasing affluence
Globalisation
These three trends combine with the growing importance of brands and brand value to corporate success, to increasingly influence the relationship between a corporation and its stakeholder groups. This in turn has an impact on the demands and expectations of customers on their suppliers' procurement strategies and supply chain practices.
How can procurement professionals grasp the sustainable procurement opportunity?
Well, sustainable procurement has already become a competitive weapon in many leading companies as highlighted in SM. It starts by considering sustainable issues when determining requirements, on into the supplier selection process and, crucially, continues through supplier development:
The first key to sustainable procurement is close collaboration with all parts of the company, such as marketing, and risk management.
Secondly, it needs the explicit support of senior management.
Lastly you need to develop stakeholder engagement strategies.
That this is important should not be doubted in the light of recent comments in the Telegraph by Dougie Youngson, an analyst at Arbuthnot Securities, on the plight of BP and its chief executive. Youngson commented that there has been "much speculation regarding both Tony Hayward's future at the company and the possibility of the dividend being cut". However, he said,
"the situation is now beyond both of these points and the key question is can BP survive?"
With headlines like this CPOs should be looking at their companies' CSR statements, make sure that their procurement strategies and practices are backing them up and making sure their relationships with stakeholders are on strong foundations.
Nuff said …
See our three part series on procurement and corporate social responsibility (CSR):