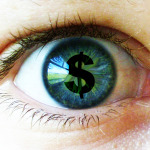 Driving strategic sourcing savings to the bottom line
Driving strategic sourcing savings to the bottom line – we discuss how procurement leaders secure powerful savings and drive them to their bottom line by  approaching sourcing strategically to deliver and capture cost savings for their organizations.
 What's in it for you?
Increased earnings and business efficiency
Reading Time:
5 minutes
Introduction:
For many corporate procurement departments, the easy savings have all been captured. However, double-digit savings are still available for most companies if they take a strategic view of sourcing and organize their resources to maximize the contribution procurement makes to their bottom lines. This requires active support from the CEO and other senior leaders.
Sourcing is one of the greatest areas of untapped opportunity in most companies because purchased goods and services typically represent between 30 and 80% of their overall revenue. Since the pressure for ongoing cost reduction continues in virtually all industry sectors, purchasing departments can play a vital role in the organizations success and future prosperity.
Most companies have not yet even approached the 'sourcing excellence' competency level. According to research published by Hackett, in any given industry, the average performing company achieves 2.3% purchasing savings on its total spend per year, whereas the leaders outperform these companies by 91%. The point is, therefore, that the vast majority of companies are leaving significant money on the table.
Typically, the procurement specialists know how to realize major savings. However, they often lack the ability to articulate in a compelling way the business reasons why procurement should be regarded as a core competency and what this means in practice for the business.
They understand concepts such as leveraging spend volumes by category, business units, and geographic regions. Also, concepts such as total cost of ownership (TCO) are understood and utilized during their sourcing process:
So why, is the full extent of 'strategic sourcing' so rarely realized?
The responsibility lies firmly with 'C' level management and the failure of heads of procurement to articulate their strategic value to the business. 'C' level executives so rarely have a good understanding of how powerful strategic sourcing can be for the organization. They also wrongly assume that their heads of procurement can effectively conduct their job independently without strong visible support from the top.In reality, top management's active leadership is essential to capturing the full potential of strategic sourcing to deliver savings in the 5-30% range and transform their procurement. Only the senior leaders have the stature to guide the reform required to transform their procurement and launch an ambitious sourcing program that draws on resources across all functional boundaries. Leadership makes all the difference between marginal gains and transformational step change.
Hand-cuffs and small gains
Minor incremental benefits are not sufficient. In most companies, the procurement function is restricted by its mandate and scope of responsibility. In these companies procurement is conducted tactically, not all external expenditure is managed, and its results reflect this status. 'C' level executives simply don't empower the purchasing function to make a significant business contribution. In such a business environment, the purchasing function is limited to tactical purchases and is kept out of major spend areas by politics and functional silos.
Talent Leakage
Talented procurement professionals soon learn that major expenditure items are virtually untouchable and find a more welcoming environment at another company. While the mediocre performers continue to whine about their lot, but accept their limited contribution to the business.
CEO Enabled Success
Effective strategic sourcing requires an efficient and effective organization that often cuts across established practices, fiefdoms, and functional silos. Achieving significantly higher savings will require a more collaborative, cross-functional focus and the engagement of business unit heads to deliver larger savings via more complex structured initiatives. It will not happen without the CEO or 'C' level executives pushing line managers to make the hard decisions needed to support the wider business objectives over parochial self-interest.
Achieving this is best accomplished by focusing on four areas:
Set and communicate challenging targets
Cross-functional working
Providing sufficient quality resources
Measuring and capturing legitimate savings'C' level executives need to be familiar with strategic sourcing techniques and ensure that these are deployed and embedded across the organization.
Such an approach requires the involvement of several functions across the organization and sponsorship from the top.
1.    Set and communicate challenging targets
Aggressive targets supported by aligned incentives and resources lead to the creative thinking that's essential to generate above-average gains. Only the executive leadership can set the bar that high and in doing so they must consider:
Are the company's resources organized to enable the effective management of risk from threats and the exploitation of opportunities in the companies external environment?
Do they have the supply management capabilities to execute initiatives effectively?
The most successful companies not only set aggressive targets they make them central to their overall strategy and communicate this in their relationships with investors. They not only give investors detailed information about what they are going to achieve but crucially how they are going to achieve. This requires communication of how they are investing in the four critical business drivers to enable and support the strategy:
    Strategy and Governance
    People
    Process
    Systems & Tools
By taking this more strategic approach to procurement, many companies have successfully driven accelerated long-term value and sustained results for their shareholders.
2.    Cross-functional working
In order to secure appropriate inputs and 'buy in' requires the involvement of a wide range of stakeholders from inside and outside the business to make the critical decisions.At the executive management level, successful sourcing programs typically include a steering committee composed of 'C' level executives and chaired by the CEO.
The CEO must ensure that their functional heads contribute proactively throughout the sourcing process, nominating key members of their staff to participate on cross-functional teams. These teams make decisions as a group and are empowered to implement decisions once approved by a steering committee. The cross-functional team typically is led by procurement and supported by expert category experts. This procurement – user-specifier combination is at the core of the process, ensuring that:
    requirements are fully understood and signed off in a detailed specification or statement of work
    specifications are not gold plated or source restrictive
    total cost of ownership is evaluated
    both the risk and opportunities of the supply base are addressed
Representatives are engaged from other functions on an as required basis such as legal representation for contractual advice and finance to sign off on savings outcome etc. Effective engagement by these team members depends on visible involvement by their leaders hence, the CEO's critical role as the head of the steering committee.
3.    Provide sufficient quality resources
It's up to the CEO to free up and ensure the quality of its resources for successful sourcing. In most companies, the tactical nature of procurement usually means they lack both the number and quality of resources to lead a strategic sourcing program. However, even though every department in the company is staking its claim for more staff and greater capital investment, procurement may have a justifiable case. No other function can make such a large impact on the bottom line? CEO's must, therefore, put in place measures that ensure the availability of high quality, effective and enabled resources. This includes:
    Attracting and retaining the best and brightest talent
    Aligning human resource policies to reward and compensate appropriately
    Tools such as spend analytic's; best practice sourcing process, templates, e-RFP's and on-line auctions.
    Procure to pay systems to streamline day-to-day requisitions, purchase orders, and invoice processing
    Performance management systems
It is now widely accepted that a category management approach to spend management is most effective. The category managers involved with each category are key to the sourcing effort. The category managers devote most of their time to strategic issues, understanding business requirements, and supply markets, and prioritizing sourcing initiatives. In addition, category managers should be supported by a business analyst who supports them in their day-to-day activities. Also, executives must participate via the steering committee to guide the program and resolve issues. External consultants can help shape the process, provide analysis, and challenge the status quo.
4.    Measuring and Capturing Legitimate Savings
The CEO has to ensure that sourcing savings find their way back into the profit and loss account. To achieve this requires diligent management of savings projections and the control policies required to capture them. This is frequently a problem in companies whose ERP systems are aligned with accounting, who have multiple systems or who typically lack a clear definition of what constitutes a legitimate procurement saving. The incorporation of legitimate sourcing savings into operating budgets is a key process that the CEO should insist is made crystal clear by procurement, finance, and business heads. Such a system can be implemented without revamping all the systems in the company.
Unless this occurs, business units will simply spend the savings in other areas.
Nuff said …
See also: "Rising up the CEO agenda"