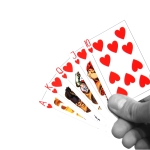 A three part guide for CEO's, CFO's and CPO's to assess how procurement can make CSR a competitive weapon in their organisations success


In part 2 we discussed a stakeholder approach to CSR. Here in Part 3 we discuss risk management.


Effective management of risk is key to sustained company growth and CSR issues are a key source of reputational risk. Herein, we argue that CPO's must expand their risk intelligence capabilities (Fig 1), to compete effectively in the future. Arguably, because of procurements unique ability to bridge internal departments and external stakeholders, they should lead the effort to build risk intelligence capability.
Risk intelligence provides information to decision makers before events happen to facilitate action to prevent the risk from happening. It requires clear risk management principals to be defined by senior management and must be supported by a strong operating framework and processes. For procurement it means evaluating risk at the industry, enterprise and category levels:
Industry Risk Management (IRM)


Industry risk comes from many sources, generated by a change in the industry landscape, ("structural" changes). Fig 2 shows potential sources of structural changes such as changes in customer behaviour, emerging trends, competitors' strategic moves, new acquisitions and alliances in the industry, disruptive technologies, suppliers' rising power, or new government policies. Identifying these risks requires an early warning system.
Enterprise Risk Management (ERM)


Enterprise risk is the result of daily, tactical, routine competitive pressures, from internal and external events that can threaten the  organisation across international boundaries. The ERM framework (Fig 3) seeks to provide a structure to control and monitor risk at the organisation level, via effective governance, risk principals, frameworks and process.

Category Risk Management (CRM)


Sustainability strategies should ideally be incorporated at the category planning stage, reviewing CSR issues and risk at each stage of the procurement process:
Purchasing practice has developed a logical framework (Figure 4) to review CRM-CSR issues. Category Managers must understand their supply market in detail and make sure that their sourcing strategies reflect the sustainability risk that exists today and take a pre-emptive view of what risks might arise in the future.
Category Managers can then develop sustainable sources (suppliers and locations) and define where the sustainability risk are and then develop plans to avoid or mitigate the sustainability risk.
Supplier Focus


There is still a significant gap between the performance of many suppliers and the aspirations of their customers. Supply failure, use of hazardous materials, poor environmental practices and poor treatment of employees need to be considered at both the first, second and 3rd tier suppliers. By evaluating suppliers on four key capability dimensions:
Awareness, of sustainability issues
Ambition, for continuous improvement
Monitoring & reporting capability
Implementation capability
What leaders are doing:


Procurement faces significant practical and operational challenges, in putting good sustainability intentions into practice in the supply chain. Procurement leaders have developed a formal and documented strategy for sustainable procurement covering:
SP Metrics & Codes of Conduct: Communicating clear expectations to suppliers on sustainability.
Category Management: Building knowledge about SP issues for their major spend categories, and building these into sourcing strategies.
Supplier Management: Partnering with suppliers to implement joint process improvements that are focused on SP targets and rewarding suppliers that participate effectively.
Internal Capabilities: Building internal capabilities, conducting formal assessment and development on SP issues and incentivising employees to achieve targeted SP goals.
Audit & Reporting: Auditing compliance on each of the CSR dimensions.
Raising Procurement's Profile


An effective sustainable procurement risk strategy raises procurement's profile and expands its scope of influence into strategic areas such as economic, brand and reputational risk. Effective risk management means making sure that the company's response to risk is appropriate. It includes coordinating and orchestrating the company's response, cross functionally, to protect the company's competitive position.
Collaboration and best-practice sharing between purchasers and their suppliers are crucial to bringing SP to the next level. The goal is to improve capabilities over time, by tracking performance and developing standardized metrics that will help them to assess their yearly improvement.  Increasing the odds of success is having clear sustainability objectives, agreement on risk appetite, and building sustainability capability (skills, structure and resources) to provide the foundation to implement based on solid risk intelligence.
Nuff said …