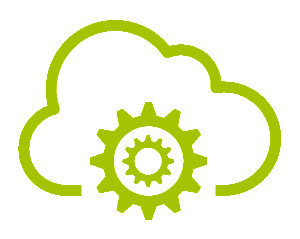 CPP offer a range of Procurement Cloud Solutions to help our clients succeed; from spend analytics, opportunity assessments and sourcing, to contract management, supplier management, risk management and savings tracking.
What we call "procurement cloud" is just a business model for the development and deployment of advanced procurement capability services in an agile manner.
The cloud platform enables resources to be shared, new economies to be achieved, and collaboration to become the norm. This results in your procurement capabilities becoming truly elastic.
We offer a range of deployment options to suit our clients' specific needs and provide a one-stop shop for implementation and/or managed services to help clients squeeze the maximum value from their service.
The benefits are potentially massive:

Deployment: Deploy applications real time – without having to purchase any software or hardware, reduce spending on technology infrastructure. Maintain easy access to your information with minimal upfront spending. People worldwide can access the cloud, provided they have an Internet connection;

Speed: Today's most successful businesses are able to gain a competitive edge because they are able to deal with change quickly and effectively. Access to the latest and greatest features for your business applications, makes workers more efficient and productive and massively reduces the decision making cycle, and the process of deployment;

Scalability and Flexibility: Most clients prefer to start small, prove value, then scale. In an on-premise environment, the whole business case needs to be developed prior to PoC and PoV!. In the cloud you can change direction without serious "people" or "financial" issues at stake. This results in a dramatic increase in agility for the organization;

SWAP CAPEX for OPEX: Because there is NO capital investment required with the cloud, you are drawing down the operating budget. So many clients are rightly tightening up their processes for approval of IT capital expenditures, and the shift to OPEX enables businesses to utilize valuable technology in a more cost-effective way;

Pricing: Transparency in pricing and costs will reduce wasted spend ensuring that your payments match the value you're created from your service.
For businesses whose resources are limited these benefits are highly attractive allowing them to allocate and make smarter use of their resources.
CPP Cloud Solutions:
Click on the icons below for further details.