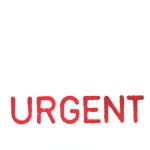 Consistently listed as a top priority for CPO's and essential to driving the professions future success, procurement talent management is an essential component of any organizations annual health check. So why then do so many organizations risk future success by continuing to fish in the shallow end of the pool?
Shallow end companies continue to fish from the same old pool by continuing to recruit based upon experience rather than skills:
They insist upon same category, same industry experience, regardless of the quality of this experience.
Because of this they support an ecosystem of external recruiters who's people have little idea about strategic procurement and encourage them to take a tick box approach to shortlisting, spending 15 seconds scanning CV's for the magic key words. Subsequent interviews and selection processes are largely based on what a person has done and not on what they are capable of doing.
The current obsession with selecting candidates based on the experience gained in their last role is harming the talent generation process. We are promoting the 'same old, same old'.  Moving people around within tight circles instead of significantly deepening the pool from which we fish.
Increasing numbers of businesses are seeking to increase the capability of their procurement functions to control cost, reduce risk and facilitate growth. To achieve these goals CPO's should look beyond the usual suspects to deepen their talent pool and to create an environment where the future leaders will emerge.
To me, this is the most important issue facing the profession.
Nuff said ….