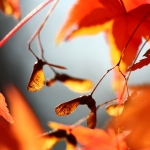 As the US Thanksgiving holiday reminds us all that 2011 is rapidly drawing to a close we take a look at five reasons for procurement to say thanks:
1.    Procurement has had a 'good recession'
Recessionary times has placed procurement in the spotlight.  Whilst there has been company-wide belt tightening – procurement's increasing influence over their organizations spend has increased almost across the board allowing them into new areas of the business. With its increased profile, procurement has become the 'go to function' for cost savings.
2.    Demand for Procurement Talent has never been higher

A recent report from The Chartered Institute of Purchase and Supply (CIPS) and Hays Recruitment, showed the number of procurement officer jobs had increased by 200%, with requirement for senior buyers growing by 110%. Additionally there were 75% more jobs available in procurement management during April to June 2011, reflecting the trend of procurement placements becoming high-level strategic function in an organisation.
3.    Technology continues to open new doors for procurement

The role of technology in driving procurement transactional efficiency has been highly successful. This has released procurement from a mundane transactional task focused role, to focus on developing its strategic potential. The increasing capabilities in technology enabled analytic's are now allowing solution providers to channel their development efforts into creating solutions that drive increased value for procurement.
4.    Expanding influence and innovation are on the agenda

CIPS now offers training courses in expanding procurement's sphere of influence. CPO's are actively looking towards marketing techniques to develop value propositions and re-brand their function. CIPS has also recently published a guide entitled "innovate or die" further emphasising the professions desire to expand procurement's influence from the 'bottom line' to the 'top line'.
This is an encouraging indicator for the future development of procurement's role.
5.    It doesn't matter if we have a boom or bust economy
Whatever 2012 holds for the world economies procurement has the opportunity to build on its 'good recession'. The great thing about a strategic approach to procurement is that it has a major role to play in good times as well as bad. A double dip recession is likely to continue the pressure on procurement to deliver savings. Whilst a slow recovery will still require a strong cost management focus, the better prepared procurement organizations will be able to adopt a wider set of metrics to measure their contribution to the organization.
Wherever your organizations sits this Thanksgiving don't ignore the value your procurement organization can add to your business.
Nuff said …