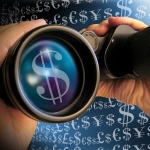 Procurements Role in Mergers and Acquisitions
Procurements Role in Mergers & Acquisitions – A guide for CEO's, CFO's and purchasing leaders to assess how procurement can make a critical difference to the successful outcome of integrating two or more organizations.
Mergers & acquisitions, company integration and the establishment of shared service organizations have become commonplace in today's competitive business environment, as companies seek to squeeze out every last penny in the search for efficiencies. Yet authoritative studies have found that fewer than half of all mergers fail to deliver on their promised value, whilst many actually destroyed value.
There are several reasons quoted for this. Many point to a failure to exploit the full potential savings available from a well planned, well-executed integration – in other words, leaving money on the table. But underlying this is the absence of due diligence towards the supply chain before the deal is done.
Savings Potential:
In our experience a $3billion turnover company who has not had a strategic focus on procurement could easily save at least $30 million and realistically over $60 million annually from a range of Supply Management initiatives. Such figures would drive substantial earnings per share improvement in a private organization, significantly increasing its valuation and in the public sector add significant value to fund improved service provision or investment. Typically benchmark savings for procurement are around 25-30% of all merger synergies.
Absence of Procurement Involvement:
Unfortunately, all too often M&A is something that just happens to procurement. Key decisions on savings numbers are made in the finance arena, which procurement simply inherits and is expected to deliver in a short space of time. This process is flawed for a number of reasons:
The focus of finance tends to be on high level financial metrics such as top line growth and earnings multiples, which do not address the fundamentals of 'how to' at the operations level.
Bringing procurement into the analysis process can help the organization focus on the correct set of metrics and begin "how to" planning that much earlier.
Few financial and executive leaders recognize the full potential for cost savings from the supply chain. So procurement executives may be able to identify additional synergies.
Procurements Added Value
It is an organizations ability to deliver savings that ultimately determines whether or not integration will be a success. By developing excellence in procurement execution procurement becomes uniquely placed to add value through:
1. Spend analysis
a. Rapidly identify and analyze spend data in the due diligence process.
b. Early use enables procurement to accurately project savings opportunities that can be achieved through the integration.
c. Involves conducting a detailed review of the aggregate spending of each company.
d. Allows the organization to optimize its relationship with suppliers and supports the ability to align integration initiatives with its core suppliers.
2. Spend Management competency
a. By developing a joint category structure, suppliers can be grouped to allow a thorough strategic sourcing effort, as part of an overall category management program to accelerate savings. In many cases, Procurement can negotiate new contracts prior to finalization of the merger so that cost savings begin the day the merger is completed.
b. Develop a methodology to evaluate, deploy and manage outsourced purchasing options when integrating other businesses.
c. Look beyond cost savings to the impact of cash flow benefits from standardizing payment terms and reducing inventory etc.
d. Build models to understand the potential for Spend Management BPO
Time is of the Essence
Procurement must get involved in the planning stages. If it does not and it subsequently takes months to do the detailed supply side analysis, then at the worse you will have lost the momentum and the opportunity, and at best almost guaranteed sub-optimal supply side performance and increased the risk of disruption. Action must start on day one and one way for procurement to prepare for this is by developing a first 100-day plan.
First 100 Day Plan and Evaluation (F100D)
The F100D after signature will make it clear who is in charge at a time when new information is being discovered and conflict over assumptions, resources, style, and roles is frequent. Procurement should establish an integration task force and appoint representatives with clear responsibilities and accountabilities to drive delivery.
A strong F100D programme sets the stage and builds the foundations for the sustainable success or failure of the integration effort. It is also the best time to introduce change. For procurement this means launching an early wave of targeted and ambitious sourcing Improvement projects, aligned to the value drivers of the integration and overall company strategy. This means procurement must develop a detailed procurement plan for the F100D and beyond. This not only creates an excellent impression of procurement in the new business, but also facilitates inter-company co-operation to deliver benefits from these initiatives.
Due Diligence and Supply Side Planning
So procurement has made it to the top table and is involved in due diligence planning. So what should it do now? The most critical success factors when integrating organizations, in which Procurement needs to be involved at due diligence stage are:
1. Customer side Impact
Customer delivery models must be merged as quickly as possible, both to realize planned synergies and to minimize potential costly disruption to customers. So whilst it is vital to ensure that cost savings are captured, plans must also be made to integrate the supply chains by considering key service-oriented metrics such as quality, inventory turns and order-fill rates. Such a plan will help minimize supply disruptions which can compromises much of the targeted synergies by potentially compromising service and at-risk accounts.
2. Supply chain alignment
In order to establish alignment, the key industry performance metrics need to be assessed. For a typical manufacturing company these might include:
i. Cost per shipment: for both inbound and out bound logistics,
ii. Quality: which can be measured in terms of returns from customers,
iii. Delivery: in terms of fill rate and perfect order performance from the supplier and to the end customer
If synergies between two merging supply chains exist then that must reflect on some or all of these metrics.
3. Supply side Impact
Some of the expected synergies may not be realized if supplier relationships are not handled well. Those organizations with a well managed supply base comprising preferred suppliers with strong business relations are best positioned to achieve savings quickly. By developing well defined processes beforehand to manage these changes, procurement is best placed to produce a detailed plan covering post merger:
a) Contract Management:
Those organizations with a well managed contract management process are best placed to ensure contractual commitments are optimized. These organizations can quickly produce a list of contracts that has to be amended, re-priced, and re-negotiated or to be terminated, feeding directly into a sourcing strategy.
b) Sourcing Plan:
By having a clear sourcing strategy from day one procurement can ensure the optimum phasing of supply side synergies, from quick wins through to longer term synergy potential.
c) Supplier Relationship Management:
By working with preferred suppliers or partners, their business grows with yours. This dynamic, changes their underlying cost to manufacture and distribute their goods, due to better utilization of their factories and warehouses. By spreading their fixed costs over more business, their unit cost falls. Even if they invest in additional capacity, there are still economies of scale.
4. Process & System Integration:
Here the drive is to go from two organizations to one as quickly as possible. For Procurement, the first step is to get your spend cube loaded with the other parties data, so that you can see what they are spending through spend analysis. From an IT perspective, the focus is typically on core ERP implementation which is likely to take longer.
5. Organization Impact
The creation of a new organization presents opportunities to implement more efficient and effective control structures. It is very natural for the acquiring company to think its model fits all. But it's important to keep an open mind and to share procurement best practices. If we are not open to best practices in on both sides, it will hurt the integration, because you get into a fight as to the best way to do things which add no value at all.
6. Valuation
By taking a pre-emptive view of the potential supply side synergies, procurement can make an important impact on the valuation decision. Procurement knows which its top suppliers and contracts are and where it can create value for shareholders and earn back the price paid for the acquisition.
Grasp the Opportunity
The procurement program to capture synergy can lasts eighteen months or so, providing an excellent stage on which procurements star can shine and stay on the CEO's strategic agenda. Since both the success of the merger and the CEO will be judged on how well the business was able to capture the promised synergies, procurement must grasp the opportunity to promote itself whilst the opportunity last.
Procurements Role in M&A
Conclusion:
The logical conclusion is that supply management excellence and the early involvement of senior supply chain executives in the merger-planning process should be on the CEO's agenda, as this may be the best way to capture and lock in benefits quickly.
Procurement must seize the opportunity to show value and reposition itself for a more strategic role within the organization. Clearly, those companies focusing solely on financial metrics and top-line growth will be leaving a tremendous amount of money on the table. By playing a more strategic role, effective supply management can not only improve the financial performance from integration, but also help evaluate the viability of deals in the first place.
Nuff said …
The Opportunity:
Purchasing Practice offers a complete Spend Management capability by:
Conducting a full spend analysis and opportunity assessment
Help you develop full Category Management capability
Plan and support you through a full series of strategic sourcing initiatives
Assess your current systems and processes to ensure these are maximizing your current integration efforts
Advise if organization structures are maximizing your procurement efforts