Over on the Purchasing Practice Academy we have launched the Category Management Master Class which was 12 months in the making. Here is a bite-size look at the key principles of category management:
Category management is founded on five key principles:
Cross- functional team approach
Strong supply market knowledge
Make change happen
Stakeholder engagement
Facts and data based
These principles rest upon the foundation of governance, because for the implementation of category management to be successful it is important that corporate governance is strong. There are two levels governance required:
program level, where a steering group manages the category programs .
corporate governance, refers to the system by which companies are directed and controlled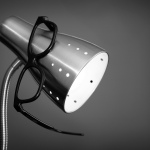 If these factors are in place category management becomes a part of the company's overall business strategy, and procurement can play a lead role in driving and influencing strategy.
Nuff said …
How does your category management approach stand up? Let us know.
If you would like to learn more about our category management process, templates and tools, contact us on info@purchasingpractice.com