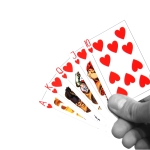 As procurement's profile has soared, companies expectations of what they can deliver has become even more challenging. The CPO is now being asked to be accomplished in a growing list of skills and responsibilities:
Financial, commercial, supply chain, legal
Reduce cost, Increase revenue, Improve working capital, reduce tax
Stimulate supplier innovation
Decrease supply chain complexity
Enhance operational security,
Improve the social and environmental impact of the supply base
Maintain good stakeholder relationships whilst also policing compliance
Under pressure to reduce cost and add value on one side, and collaborate with internal stakeholders in an environment that is often misaligned, unsupportive, and sometimes downright hostile on the other, today's purchasing professionals can find themselves on uncertain ground in dangerous terrain. 
Indeed with such a growing range of expectations and challenges facing procurement leaders perhaps the greatest challenge of all is to determine how far procurement can build on its strengths for the benefit of the organisation?
Addressing this question and issues requires a higher level of talent, commercial acumen, and political skills than anything procurement leaders have tackled before. Indeed, these challenges demand a scope of influence for the CPO well  beyond that of procurement's current mandate:
"They require a transformation in the way organisations think of procurement".
In leading companies, procurement is evolving from a stand-alone function that ensures that goods and services support the supply chain at the lowest possible cost to a networked hub that manages needs throughout the company and beyond to its suppliers, and even its suppliers, suppliers. 
Whilst many CEO's covet the potential rewards of this more holistic, integrated approach to procurement, few are prepared to steer their way through the political minefield required to implement the organisational changes such an approach demands. Often, the sheer scope of the challenge can overwhelm management's ability to visualize the steps necessary to tackle it, and so procurement's wider progress is stifled. 
This challenge requires a very special breed of procurement professional; one that we call the "Buying Magicians".
These Buying Magicians will need to focus on delivering shareholder value, growth, margin improvement, and increased levels of customer satisfaction. This will require a much wider scope of influence; from the customer, across the organisation and through to the supply network. 
They will need to find ways to generate significantly higher levels of cross-functional integration internally, and collaboration with suppliers and customers externally, and serve as the natural link between them.
In transforming procurement, into this more holistic, broader commercial role they will need a clear goal, a plan to move from one state to another. The convergence of information management, knowledge management, and strategic center-led learning, becomes the control center from which the organisation is enabled and empowered, through its supply chain to achieve its organisational mission. 
How does the Brave CPO embark on such a colossal undertaking? Isn't change uncomfortable? Isn't the very thought of leading such change in what are still pioneering times for procurement daunting? 
Well the answer is: Easy!!!
You take it one step at a time, one challenge at a time, until you have built an operational norm that literally positions procurement as the organisation's commercial nexus.
Nuff said …