A strong VP will help you get your stakeholders attention:
To foster stakeholder commitment, the CPO must first identify what procurement has to offer and what would motivate stakeholders to take the actions desired.

No amount of marketing will overcome a weak value proposition. It is therefore critical that procurement communicates it's intrinsic value to the organization to gain the desired influence.
CPO's must decide what procurement's brand image is and then seek to align stakeholder expectation's behind the brand experience, creating a real perception that procurement is delivering on its promise.
Working With You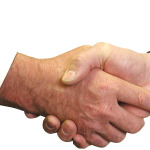 We will help you articulate procurement's value proposition beyond cost savings and help you position procurement as a core "must get right" function in which your businesses must excel in order to be successful.
---