Procurement Strategy: Is your procurement 21st Century ready?

Time to bring your procurement organization into the 21st Century?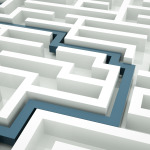 If your business priority is to reduce purchase cost or move beyond cost towards value creation we can help you realign your procurement strategy to meet your organizations competitive priorities:
What are the organizational and external factors to take into account?
How can procurement expand its scope and influence in the organization?
How can buyers expand beyond a short-term cost-savings mindset to include an emphasis on long-term value such as greater collaboration, continuous learning and innovation creation?
What tools, processes and skills are needed by the buying organization to improve its performance?
Twenty-first century procurement is no longer just focused on cost or guaranteed delivery, but on speed, responsiveness and flexibility.
We can help you review your current procurement strategy and get it 21st Century Ready.
If this sounds like your procurement agenda – then we would like to talk with you.