Supercharge Your Cost Reduction Performance with 21st. Century Spend Analytic's
Extraction: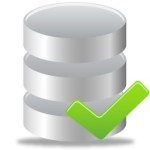 Cost reduction performance. Our internal capabilities and class-leading analytic's partners allow us to handle large data extracts from a wide range of data sources and quickly manipulate them into insightful and actionable information.
When necessary, we compliment the data extractions with key procurement stakeholders to enrich the data and understand important considerations that might impact savings realisation.

Visualization:
Turn data into actionable intelligence
Our deep category management and change program experience across a wide range of sectors for both direct and indirect spend allows us to quickly and effectively segment your data into manageable groups such as:
Market facing Categories
Spend
Volumes
Transaction volumes
Suppliers
Contract status
Service levels
Compliance
Comparative analysis
Trends
Missed opportunities
Effective data segmentation combined with supply market understanding allows us to identify category improvement opportunities and cost savings.