The importance of Procurement Analytics Data
Access to clean reliable data is essential lifeblood procurement's future – for years, category managers have worked in the data grey zone – this needs to change:
Introduction
Large, medium and smaller companies collect masses of data: product, prices, payment, delivery information, and more. This "transactional data," is used by businesses to understand better their customers and optimize their supply chain.
The intelligence gained from data will bring procurement professionals out of the fog and into the light, where category strategy success and benefits reporting can be proven more definitively in hard numbers.
For years, category managers have worked in the grey zone. They know that "the Grey and dark data zone" can be an uncomfortable place representing missed opportunity, increased risk and without the data needed to help convince or influence their internal stakeholders. CPO's, therefore, need to champion urgently a data-literacy movement to empower them to build robust 'known data'.
Becoming Data Literate
Becoming data literate requires understanding where the data is coming from and how it's used to develop category strategies. Category Managers can then use this information to develop strategic category plans that will save money and increase margins, address supplier performance issues to strengthen supply chains and reduce risk.
Step 1:  Hire Analytics Talent or Partner with a Procurement Analytics Company
Hiring new, experienced analyst provides an alternative to bringing in outside help. Though we regularly read experts warning, that universities can't produce data professionals fast enough to meet demand.
With experienced category team members either from an external consulting company or inside analyst, businesses can begin to collect and organize data into actionable intelligence. Understanding customers, the category management process, operations, and suppliers require very sophisticated technology utilizing algorithms that automate the data capture and cleansing process. Such systems are available to provide much more relevant data to produce category strategies and strategic sourcing and supplier management initiatives. CPO's who embrace this brave new world of 'Big Data' will have at their disposal a data-driven source of competitive advantage.
Step 2:  Cultivate a Data-Focused Culture
Category Managers who have spent entire careers developing spreadsheets put together with data from disparate systems need to transition out of this piecemeal world. Also, the skills to managing contracts and conduct strategic sourcing might lose importance. Making the switch can take time.
Not only do they need to change attitudes, but they will also have to pick up new skills, work habits, and processes.
Step 3:  Opperationalize Procurement Analytics
Cature the data, generate reports that provide insight and then use this for day to day activities to opperationalize procurement analytics in areas such as sourcing, contracts, and P2P.
Step 4:  Use Spend Data to Create More Differentiated Category Strategies
Discover the commonalities between certain types of categories and suppliers and consider widening your segments from five to ten for example.  Better-defined categories and suppliers mean more focused strategies and better-informed category teams.
Step 5:  Measure, Report, and Improve
Don't stop with the talent and systems. The cost of poor data can be significant – procurement teams produce monthly reports showing savings and supplier performance data, which demand clean validated data so that incorrect reporting does not damage their credibility.
Some of the most valuable data you'll have access to is the results of your sourcing initiatives. So CPO's need to be able to track savings from contracted to realized int the bank. Use information and insight monitoring, continuous improvement, to make one-off decisions such as structure, governance/compliance, and procurement performance issues.
Build procurement plans from these results and watch your ROI rise.
Clean reliable data is essential lifeblood of procurements future
A call to action: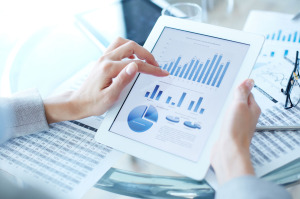 Having the right analytical tools and the talent to use them can greatly improve procurement decision making and effectiveness. This will drive better results that are accurate and measurable, resulting in lower costs and greater savings.
If you are feeling pretty blind and data-illiterate at this point, it is not too late to put a plan in place that addresses data visibility and literacy.
Nuff said …
If you would like to learn more about our Procurement Analytics services please contact us here.