Procurement Training: Set budgets with confidence. It's time to set your budget for procurement skills training?
Procurement Training: Set budgets with confidence
Can you answer the following questions?
Do you know which training programs will deliver the most value to your organization?
Can you forecast your training budget over the next 1 or 3 years?
Do you know training programs that have the greatest impact?
Can you measure the progress your team are making towards building the required skills?
Can you demonstrate the value of your training programs?
In other words, are you making the most of your training budget and resources?
How we can help?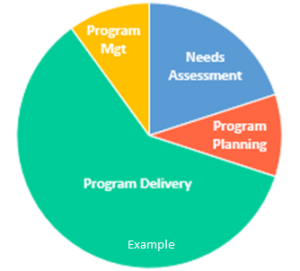 Managing procurement training budgets and resources is no different than managing any other investment in the organization, such as information technology. It all comes down to how much time, money and resources are required to support your capability development programs and the value they will generate in return.
Since the primary objective of training is the development of skills, competencies, and behaviors required to meet the organization's goals, a development program requires us to define:
Where are we now?
Where do we want to be?
How do we get there?
Utilizing our unique iProcure online assessment platform we can identify where you want to be and conduct a knowledge assessment to determine where you are today. This identifies the 'knowledge gap' targeted via a training plan.
The training plan will tell us 'how to get there' and can be customized to suit your needs and budget requirements. Furthermore, with iProcure Bench you can monitor the training outcomes from your desktop to plan user interventions and increase employee engagement.
Nuff said …