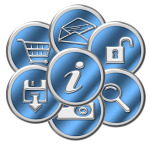 Procurement 2.0 – and other labels?
Procurement 2.0 – and other labels? With the continued introduction of new procurement labels and attention seeking headlines we argue that procurement leaders must retain focus on building capability:
Over on the Procurement Leaders blog Neil Deverill uses the term Procurement 2.0:
"Where basic procurement typically exists in siloed organisations with poor internal communication and price reductions as the end goal, procurement 2.0 requires the enterprise to engage collectively in procurement activity, with the CPO leading a function that manages the process. It's a world away from traditional procurement.


"I refer to real internal cooperation: the joint creation of a go-to-market strategy, the discipline of the organisation to behave appropriately and to adhere to a game plan and extensive and real collaboration with key suppliers for competitive business advantage."

Whilst over on the Sourcing Innovation blog Dalip Raheja, President and CEO of the MPower Group says 'Strategic sourcing is dead'

Procurement Leaders editor David Rea sums up the argument:
'that in a transformation process, strategic sourcing doesn't include working with stakeholders and ends up as simply 'supplier-bashing''.
Headlines such as the ones stated, fail to address that any procurement mandate – and therefore the scope and influence of the procurement function, will always be limited by the level of maturity or capability of the procurement function itself and the extent to which it is aligned to the business strategy.
Adopting strategic sourcing is one of the early steps in developing increased procurement maturity in any organization, so it certainly is not dead. Stakeholder involvement has always been a critical component of strategic sourcing as part of a cross functional activity – if it is done right (if not, it isn't strategic sourcing anyway). And the move towards strategic sourcing was itself intended to introduce a disciplined sourcing process involving the wider participation of the business, to breakdown the silos Neil Deverill refers to. So nothing new here.
In organizations still at the strategic sourcing level, the procurement function must focus on continued capability development to progress to the category management level of maturity. This provides the link between sourcing strategy and business strategy and is certainly not done in a silo.
Apart from repackaging already tried and tested methodologies, such headlines reflect a continued failure of many procurement organizations to effectively align procurement with the business strategy and secure a clear mandate supported by senior management.
It is the role of CPO's everywhere not only to achieve a clear mandate but also to secure the correct mandate.

In our previous posting on expanding procurements scope and influence which is a short preview of a 43 page paper on the subject published by Purchasing Practice, we provide a framework for procurement leaders everywhere to help build the capabilities which must be developed to earn procurement a seat at the top table.
So lets not keep repackaging and recycling – lets keep the message on track and continue to build the right capabilities that will earn procurement the respect it craves.
Nuff said …