Failure to develop a world-class team a factor in shortened CPO longevity on the job
Talent management critical to CPO longevity on the job – As procurement becomes increasingly strategic, focused on the long-term, and integrated within the business, talent management becomes a critical success factor for the CPO. Furthermore, in a recent report, a failure to develop talent at all levels is cited as a factor in shortening the longevity of a CPO.
1. Talent management critical to CPO longevity on the job
The Effective CPO
To be effective, the CPO requires a skilled team to align and support the business, design the supply chain, implement the metrics and execute supply strategies that will change management focus from cost savings to value delivery.
Suitable talent is scarce, with intense competition between CPOs to recruit, develop, and retain a team capable of developing and executing a world-class result's based supply strategy.
The effective CPO, therefore, prioritizes recruiting and developing their talent base and retaining high performers, to ensure that there are the right capabilities to drive more strategic procurement. They build a collective competence within procurement, embedding intellectual capital and know-how, that survives changes in personnel.
2. What is your competency framework?
A competency model should provide a verifiable link between the role and the organizational goals. It provides the blueprint for recruiting, developing and promoting the right talent. Without a clearly defined competency framework, there can be significant gaps in key capabilities that can lead to missed opportunities, higher cost, and lower overall procurement effectiveness.
To fully leverage the value of the competence model, the organizational systems can be used to do the following:
Design job profiles and performance assessments to gauge the competence levels of candidates before you hire them
Communicate what success looks like in specific, and measurable terms
Provide assessment tests to assure the business that certified employees really can fulfill their role competently. Not just that they have the required knowledge and skills.
Gap Analysis & Training Curriculum: Provide training based on known gaps in competence and opportunities for building competence
Provides company-wide aggregated reporting so you can make collective knowledge visible to those that need to plan succession, make development plans, and engage employees to provide feedback, coaching, performance reviews and collaboration opportunities.
By taking the time to creating an effective competency model, the return on investment is substantial and long lasting.
3. Assessments & high performing teams:
According to an Aberdeen Group study, the pressure to hire, retain and develop talent to support growth and adapt to the rapidly changing business environments are the top drivers for the use of assessments today.
A high-performance culture only exists when it delivers high performance. So an organization's ability to achieve results through the use of assessments depends on how they are used to make better talent decisions.
To bridge capability and leadership gaps requires an assessment strategy that supports the business goals. Aberdeen found that organizations achieve double-digit gains over competitors in their ability to achieve goals and execute strategy, hire individuals who can get up to speed quickly, and improve overall engagement of their team with the business. See Figure 1.
4. Develop your talent
Using the skills assessment outcomes, CPO's can conduct a skills gap analysis to identify their team's training needs and implement a training program that directly supports the strategic goals of the business.
They then have the hard data necessary to make strategic talent management decisions, such as:
What is the overall competency of my team?
What is their maturity level in each core competency?
Where are my superstars located?
What development plans are required to fill skills gaps and what will be the overall impact on my team's maturity level?
Being able to answer such questions and have the data to support it is a powerful tool when planning for training and development budgets and for justifying claims to senior management. Furthermore, once training is underway you can also use the same tools to show progress, and map this back to company goals.
5. Recruit your talent
In addition to developing talent, there is always a need to recruit externally. Using the competency profile, and the competency analytics available from a skills gap analysis CPO's can review external candidates against their competency framework and benchmark existing employees in the same or similar roles. In this way CPO's know the development needs of each candidate before they hire them.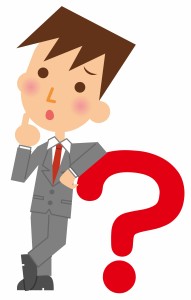 What are the development needs of incoming employees?
For example, competency scores can be mapped to a maturity framework for further comparison between the candidates to indicate their applied competency level against the targeted applied competency level for the role. CPO's can select for example their top 10% performers and compare this group's skills, personality traits, experiences, and knowledge against the candidates, creating a model for success in the role.
6. Create career ladders
Somewhat ironically, capability development is an investment that yields a strong short term ROI; but also one that equips staff with a wider range of skills and expertise, and the tools to make it easier to leave to join other companies for better opportunities.
To prevent such a talent drain and ensure that companies and individuals are benefiting, it is essential that CPO's offer tangible and compelling career progression options for procurement professionals.
To determine which procurement executives deserve special treatment, CPO's and HR departments should build into performance appraisals and measurement the skills identified in the competency profiling as critical to business success.
Moreover, the company must reward procurement professional who meet targeted performance criteria with greater compensation.
7. Become a Management Academy
By following these guidelines CPO's will start to get recognition for:
Developing their people
Recruiting a mixture of internal and external people to fill vacancies
Exporting effective managers to other functions and business units of your company?
They start to expand procurement's value proposition and influence by becoming an internal talent development academy, supplying a pool of new leaders into the business. When you start exporting talent, you also become a magnet for the best talent.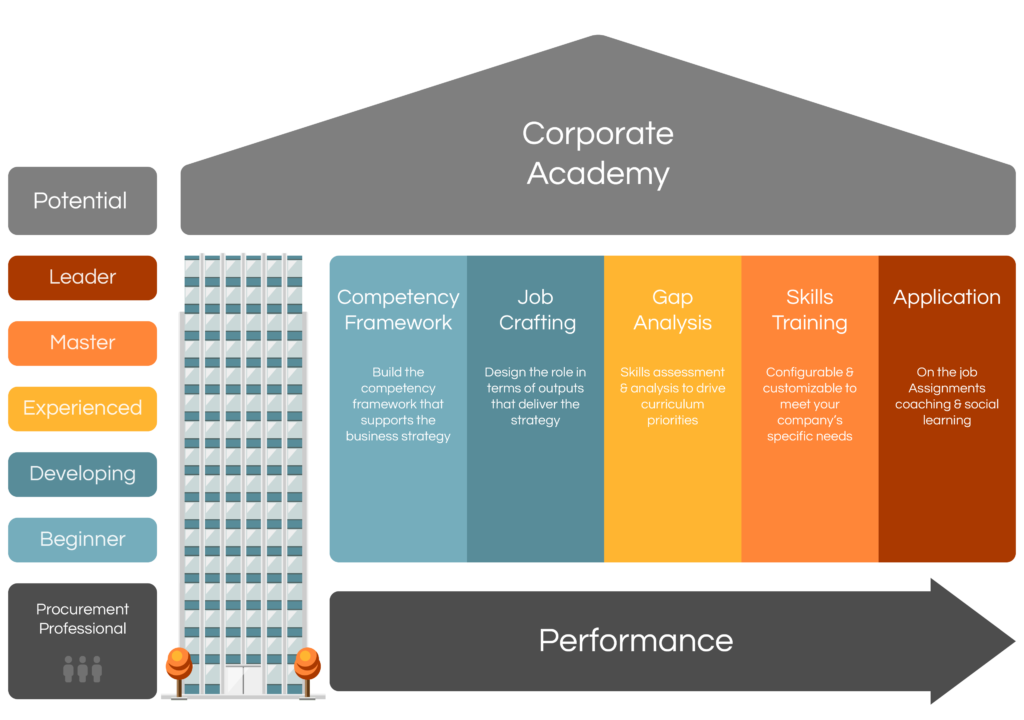 By adding a talent management metric into the CPO's overall performance scorecard,  provides the opportunity for the CPO to communicate this goal, tick the successful completion box, extend their longevity and ultimately facilitate their successful rise to the next level.
Nuff said …
If you would like to learn more about our services:
Competency Profiling
Skills Gap Analysis
Bench Strength Development
Training
Contact us for a discussion.