Category Management: 7 Steps to Establish Governance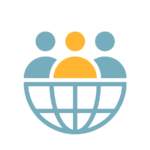 Category Management: 7 Steps to Establish Governance – Strong effective governance defining the way work gets done is critical to implementing Category Management in any organization.
Without it turf wars will ensue and the implementation initiative will likely lose its way.
So what is Category Management Governance?
At its core any governance structure is about "decision rights", but it is much more than that. Setting up governance needs , frameworks, plans, organization, and process to define the 'rules', direct work, have clear responsibilities, communicate, monitor, control and judge success:
Ensures alignment of projects with organization's strategic plan
Provides structure through which the project objectives of the organization are met
Provides structured relationships between stakeholders
Provides means of monitoring project performance
Leading procurement organizations have recognized the commitment required to achieve these objectives goes beyond processes and education:
Visible executive support including time, interest and supportive interventions.
Clearly defined roles and responsibilities which provides clarity on expectations between procurement, stakeholders and sponsors.
Strong category sponsorship and leadership to provide a robust and transparent decision-making process that ensures a clear link to corporate strategy.
Ensuring that Category Management objectives are formalized for both Procurement and stakeholders
Ensure that high quality resources are provided will help ensure projects are set-up for success.
Liberating & Empowering Procurement
Working in such a supportive environment can be both liberating and empowering for for procurement professionals used to fighting for the right to do the job for which they were hired. This empowerment on its own can lead to increased personal motivation and self belief which leads to more powerful personal behaviors.
When combined with effective training on the application of enabling tools and guides, category managers and stakeholders become clear on their remit and the support they can expect from each other, and can lead to breakthrough business results.
Recommendations
Defining roles and responsibilities will increase the effectiveness of all parties and allow Category Management activities to be completed in target timelines. Example roles and responsibilities for a category team are:
1. Sponsor
The sponsor is the person who will provide the category team with support and credibility, helps remove any obstacles, help implement difficult change and overcome road blocks:
Sets the project goals and provides executive support to the project team.
Ensures strategic alignment with other corporate initiatives.
Helps to resolve serious disputes and remove organizational roadblocks.
The category manager, must meet with the sponsor, on a regular basis to keep them abreast of what is happening and ensure that they do their job regardless of their pressures.
2. Steering Group
The steering group team manages overall progress against the plan, using it as the basis for challenging delays and for ensuring resources balance along the way:
Approves deliverables at agreed decision points.
Provides decisions, direction, coaching and resources to the project team.
Monitors progress and ensures that standards and instructions are followed.
The Category Manager has full responsibility for the category and reports back to the steering group.
3. Establishing the Project Charter
The project charter helps frame the project by summarizing key areas of the project into a formal document:
Category name and scope
What are the aims of the project?
List of team members
Team member roles and responsibilities
Category Manager roles and responsibilities
Sponsor roles and responsibilities
List any constraints that might hinder reaching the targets
Discussing the role with the wider team and sponsor serves to ensure the team is clear about the leader's role.
4. Project Team Members
Sourcing teams need to leverage the cross functional expertise within the organization to ensure the various stakeholders buy in to the process:
Represent own function during the Category Management process.
Deliver the project on time with the agreed deliverables.
Develop and implement the category strategy.
A good cross functional team will have awareness of the entire project – however – not every team member has the same degree of responsibility for project tasks.
5. Extended Project Members
The team may be extended or reduced depending on the functional and international requirements of the individual project:
Support the core team in developing and implementing sourcing strategy.
Offer expert advice as required.
Attend category team meetings when necessary.
6. Team charter
The team charter can be used to set the team on the right direction by documenting what the team will do and establish the expected behaviors:
Helps the team to "get off on the right foot."
Creates an open and supportive environment.
Can be useful in the management of confrontation & conflict should it arise
The team charter can be used to set the team on the right direction by documenting what the team will do and establish the expected behaviors.
7. Stakeholders
Category managers must be able to see the big picture in their organization, develop a network of support to:
Provide expert input, resource and advice at appropriate times.
Provide business requirements to the Category Management process.
Identify connections with other initiatives already underway.
The RACI technique can be useful in clarifying what stakeholders roles and responsibilities are in the context of the category initiative.
Practical application
Application of these techniques will vary from organization to organization depending upon issues such as organizational complexity, and the maturity of the procurement organization etc. Too often category and sourcing governance structures are afforded lip service and fail to add value because they are:
Weak
Bureaucratic
Slow
Low value add
In these situations stakeholders find ways around them or worse ignore them. Consequently, it is important to identify the correct levels of governance to apply in your organization to avoid the extremes of being overly slow and bureaucratic (stops things getting done), weak (no visible management support) and low value add (no link to strategy).
However, if you take the time to set up governance correctly it can be a hugely empowering experience for category sourcing teams and can truly unleash the power of procurement to provide breakthrough results that add and create real value in any business.
Nuff said
Purchasing Practice can provide extensive practical learning opportunities in category management and all key procurement processes, including e-learning, virtual classroom, face to face training and advisory. We can also provide valuable templates and guides to support a best practice approach.
Ask about our e-learning and instructor led training courses or contact us at [email protected]