Part 1:
Strategies for Procurement Transformation: Category Management is a benchmark of procurement best practice and typically at the heart of any procurement transformation.
Category Management as an Integrated Business Process
Category Management, is one of several elements that need to be integrated and applied business-wide to achieve and sustain success. Category Management links strategic sourcing to the business strategy and identifies the sourcing initiatives required to deliver the strategy into the business. Implementing Category Management requires a substantial commitment from companies to introduce it and embed it successfully.  It is currently being applied by the most successful companies worldwide, across all sectors.
1. The Key Principals for Embedding Category Management as a Core Business Process:
Organizations in every sector (private & public) have multiple categories of external spend with suppliers, e.g. Raw Materials, MRO, IT, Professional Services, Capital Assets, and R&D, etc.  Category Management is a business-wide process aiming to provide an agreed framework for managing total expenditure in a defined and strongly supported manner.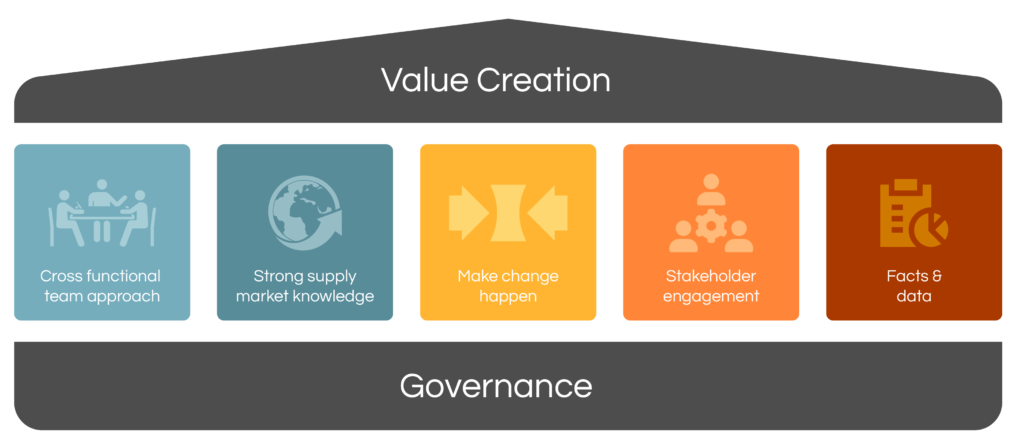 The goal is to develop a "company way of procurement" applied to all who have significant contact with suppliers, thereby ensuring that a standardized and robust approach is adopted. One critical success factor is creating sourcing strategies for the various categories and implementing them with suppliers, using a functional sourcing toolbox.
2. Unlock Value from your Suppliers
Unlocking value from third party suppliers has become a more critical imperative for organization's in both public and private sectors.  Visible executive support is required to build an enterprise-wide distinctive capability in strategic sourcing, outsourcing and major business-to-business supplier management wherever that occurs.

In the private sector the goal is to drive superior and sustainable financial performance through margin improvement, revenue growth, and free cash flow. In the public sector the goal is increased  value for money and service excellence.  Purchasing Practice has direct experience in both sectors.
3. The role of Purchasing Practice
We "make change happen" through:
Change Management:  supporting your initiatives through performance benchmarking, business case development, strategy creation, organizational design and program coordination.
Process Rigor:  embedding defined processes and world-class materials in category management, strategic sourcing, and supplier relationship management.
Capability Development:  building high-performance teams through skills assessment, e-learning, virtual classrooms and face to face training for all who interface with suppliers.
Implementation:  supporting your program management, team facilitation, performance measurement, benefits tracking and securing financial results.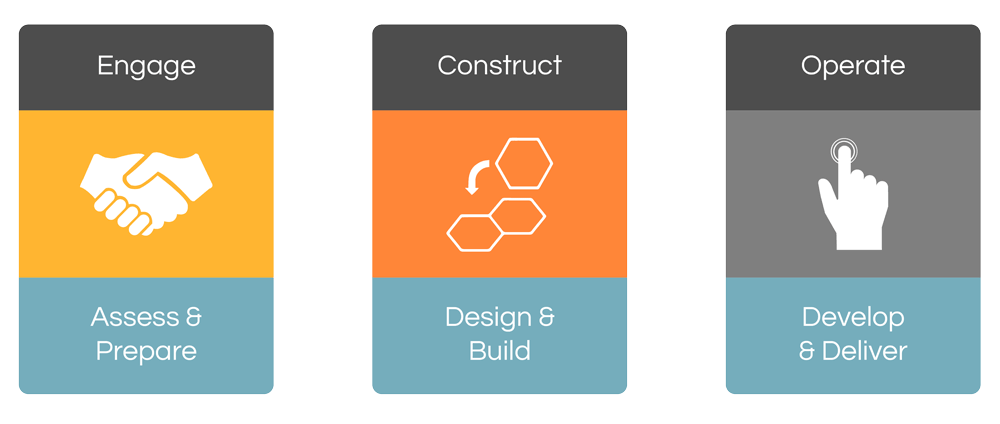 4. Strategies for Procurement Transformation
Summary
Embedding category management as a business-wide process needs governance, program management, and execution excellence. It is, a means to an end; it is not the final goal.  The real test of success is not the range of tools or application of best practice, but the scale & size of benefits delivered.
Nuff said …
If you would like to learn more about our procurement advisory services contact us for a conversation
Learn more about Category Management